If you use Pi-hole and have an Asus router in your network, you might have noticed unusually large volume of DNS queries of address dns.msftncsi.com. It is possible to stop router from making these queries from the router's web UI.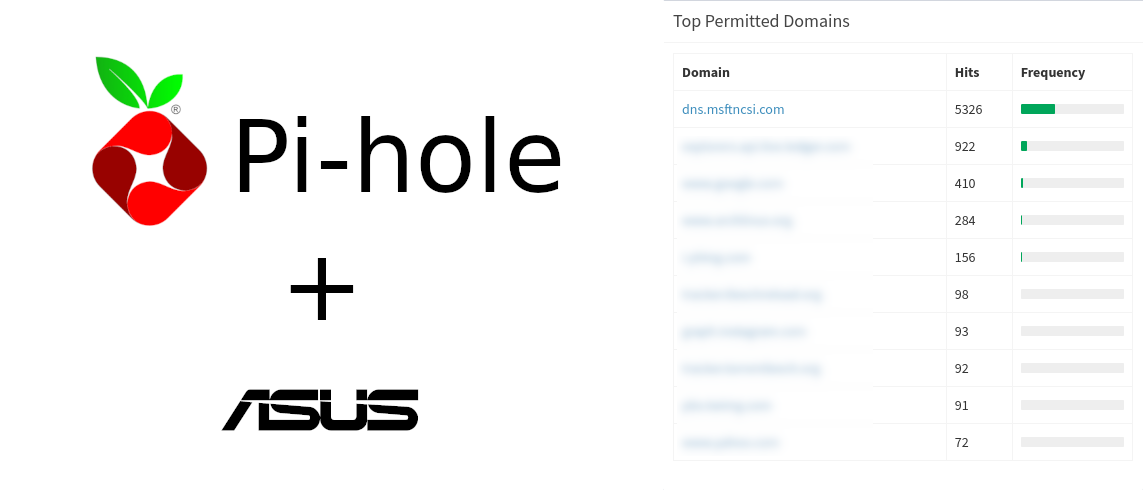 My router model is RT-AC53, so settings labels mentioned below might vary on other models.
First, open your router's web UI (default is http://router.asus.com).
On the left-hand side, click on Administration
Click tab System
Search for Network Monitoring option in the list
Select DNS Query checkbox, two input fields are going to get displayed:

Resolved Target (on some models it's Resolve Hostname)
Respond IP (on some models it's Resolved IP Addresses)

Clear the values of both fields above
Click button Apply
Make sure DNS Query checkbox is not selected
After the change has been applied, you can observe in Pi-hole that there are no new queries for dns.msftncsi.com, on this link http://pi.hole/admin/queries.php?domain=dns.msftncsi.com.
---
See also